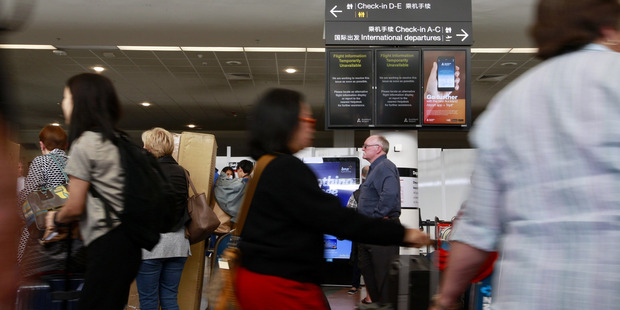 New Zealand says it will tighten access to its skilled work visas, just a day after Australia and the U.S. announced similar restrictions on immigration.
On changes the Minister Woodhouse announced to the Skilled Migrant Category (SMC) and Essential work visa policies, Mr Cooper says there was a need to act and the Government had listened.
Fewer overseas students hoping to study low-level qualifications in order to get a pathway to residency could arrive because of the changes, Woodhouse said, there would be fewer partners and children of temporary workers arriving, and seasonal workers would stay for a more targeted period of time.
"These changes are created to strike the right balance. and encourage employers to take on more Kiwis and invest in the training to upskill them", immigration minister Michael Woodhouse said in a statement, using the colloquial term for New Zealand citizens.
Some 31,766 people arrived in New Zealand on the essential skills visa in 2015/16, up 11 percent from a year earlier, while 31,519 were skilled migrants in the same year, the most since the 2008/09 year.
Permanent residence applicants will be allowed to claim points for jobs that are not now considered skilled, but are paid above the higher threshold.
More news: Pence addresses troops on N. Korea 'provocation'
The Business New Zealand lobby welcomed the changes, saying the pay thresholds would reduce the potential for migrants undercutting New Zealand workers' pay. "We have 139,000 Kiwis out of work and many are desperate to get a job". The current skilled migrant occupation classification is a blunt instrument that does not account for highly skilled farm employees and makes it virtually impossible for them to achieve residency.
The announcement "won't change the fact we are issuing over 6,000 work visas for labourers a year when we have thousands of unemployed labourers in this country already", he said.
A one-off pathway to residence for around 4000 migrant workers in the South Island should be offered to those in the North Island in the same boat.
The changes come a day after the Australian Prime Minister Malcolm Turnbull announced the Coalition Government would give priority to Australian workers by replacing 457 visas. "And I completely understand why that might be a concern", he told the Herald. But that doesn't help the Aucklander who is stuck. "That is why we are making a number of changes to our permanent and temporary immigration settings aimed at managing the number, and improving the quality, of migrants coming to New Zealand".
Record migration, which is underpinning New Zealand's economic growth and putting pressure on infrastructure, has shown no sign of letting up and in the year to February was at a net level of 71,333.