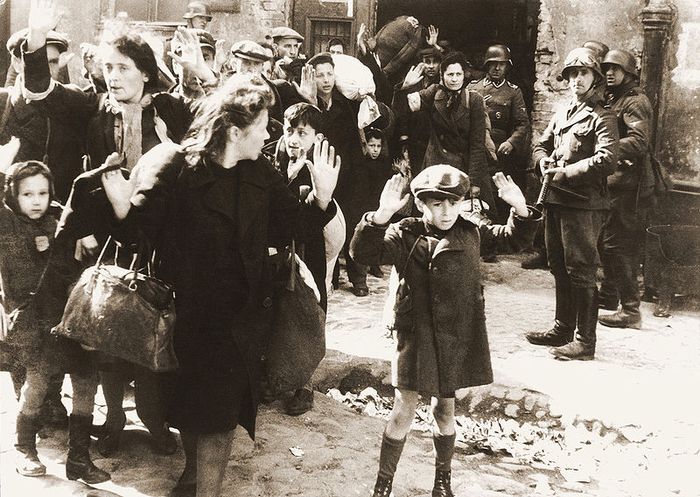 President Donald Trump will visit the U.S. Holocaust Memorial Museum and deliver public remarks as part of the museum's annual Days of Remembrance Ceremony. She said these individuals were chosen for ways in which they were helping to carry out the lessons of notable Holocaust survivor and Nobel Prize Winner Elie Wiesel who passed away past year.
Rivlin, Prime Minister Benjamin Netanyahu and Knesset Speaker MK Yuli Edelstein led hundreds of dignitaries, among them Austrian Chancellor Christian Kern, as well as guests and survivors who gathered in the Warsaw Ghetto Square plaza at Yad Vashem, the World Holocaust Remembrance Center, in Jerusalem.
Netanyahu said Israel has transformed itself into a strong nation with one of the "strongest defensive forces in the world" and warned "those that seek to destroy us will put themselves in danger of destruction".
"If the powers in 1942 had acted against the death camps - and all that was needed was repeated bombing of the camps - had they acted then, they could have saved 4 million Jews and millions of other people".
He also named more recent instances where "the world stands idly by and does not prevent genocide", citing mass murders in Cambodia, Rwanda and Sudan.
"On Yom HaShoah, we look back at the darkest chapter of human history", Trump said in the video, which was played on Sunday night during the plenary assembly of the WJC in NY.
More news: NASA's Cassini spacecraft begins last close flyby of Saturn's moon Titan
The speech marked a sharp contrast from that of President Reuven Rivlin, who spoke just before Netanyahu, and cautioned against seeing anti-Semitism where it does not exist.
The ceremony begun with the national flag lowered to half-mast.
Rabbis and survivors from local synagogues carried Torah scrolls that survived the Holocaust, and the survivors and their families lit candles in memory of the millions of Jews who were killed during the Holocaust. Psalms and the Jewish prayer for the dead were recited at the podium.
More than 213,000 Holocaust survivors live in Israel today, many of them below the poverty line, according to survivors' groups.
On Monday morning, Israel will come to a standstill as sirens wail for two minutes in the morning.
An annual report by Tel Aviv University on worldwide anti-Semitism released a few hours ahead of the ceremony said violent attacks on Jews dropped for a second straight year in 2016, but other forms of anti-Semitism are on the rise worldwide, particularly on USA university campuses.