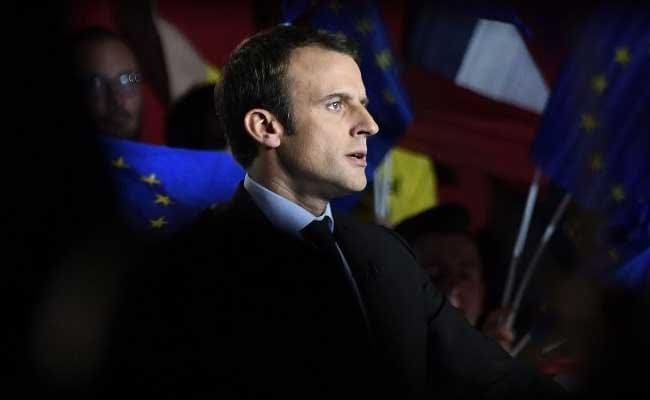 Le Pen on Saturday said that ditching the euro was not her top economic priority, in a bid to broaden her support amid voters anxious over her trademark policy, ahead of the May 7 vote.
The incidents began when dozens of people - either covering their faces or wearing helmets - threw Molotov cocktails and stones at riot police who responded with tear gas grenades. More than 9,000 armed police and soldiers were called in to manage the protests.
It emerged that Le Pen had copied parts of a fiery speech she made Monday from one made about two weeks earlier by one-time conservative candidate Francois Fillon, the former frontrunner who was eliminated in the first round of the election.
The accusations came as supporters of her rival Emmanuel Macron warned that a high abstention rate could hurt his chances of victory in the second round vote on Sunday.
"Today", she told a crowd of several thousand, "the adversary of of the French people is still the world of finance, but this time it has a name, it has a face, it has a party, it is fielding its candidate who could be elected".
Liberation said it would publish a 16-page anti National Front (FN) special edition on Tuesday.
French presidential candidate Emmanuel Macron is paying homage to a Moroccan man killed on the sidelines of a far-right march in 1995.
But while three other more left-wing unions including the biggest, the CGT, have called for demonstrations against Le Pen's vision of French identity, they have stopped short of backing Macron whose economically liberal outlook worries many members.
More news: Syrian government accepts Russian proposal of creating de-escalated zones
Cheers of "Marine President!" and anti-immigrant chants were heard as she called Mr Macron "the caviar left".
In a speech before the gilded statue in Paris of Joan of Arc, his heroine, Jean-Marie Le Pen urged French voters to back his daughter in Sunday's runoff.
"I will fight up until the very last second not only against her programme but also her idea of what constitutes democracy and the French Republic", said Macron, an independent backed by a new party, En Marche!
Jean-Marie Le Pen (centre) told his supporters on Monday: 'Emmanuel Macron is doing a tour of graveyards. Florian Philippot, an FN deputy leader, said the party "completely owned up" to the fact that the speech resembled one by Mr Fillon.
Polls show Macron leading with the support of roughly 60 percent of voters compared with about 40 percent for Le Pen.
The rallies took place at the same time as 1 May union marches across France, with some groups calling for a united front to keep Ms Le Pen out of the Palace of Versailles.
That show of force, coupled with a political closing of ranks, helped the centre-right's Jacques Chirac inflict a crushing defeat on Le Pen senior.