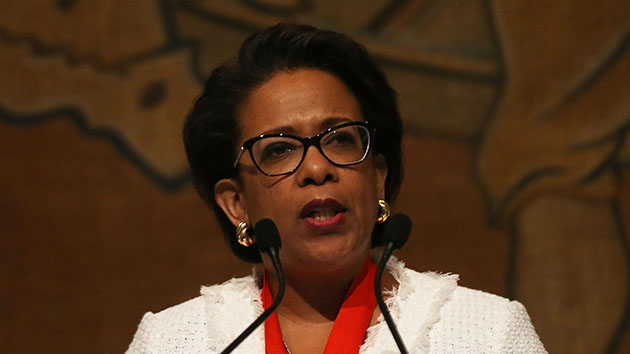 The letters are signed by Grassley, ranking Democrat Dianne Feinstein, the chairman of a subcommittee, Lindsey Graham of SC, and its top Democrat, Sheldon Whitehouse of Rhode Island.
Another matter of interest to the senators was a March 24 article in the Washington Post, which suggested that Comey had acted based on "a Russian intelligence document" that alleged Lynch had "privately assured someone in the Clinton campaign that the email investigation would not push too deeply into the matter".
On June 11, Feinstein told CNN that while she could not say whether Lynch asked Comey to provide "semantic cover" to the Clinton campaign, she "would feel queasy, too" if she had been in Comey's shoes.
The investigation may also probe whether president trump committed obstruction of justice in his firing of former FBI director Jim Comey.
Lynch was widely criticized for meeting with former president Bill Clinton on an airport tarmac last summer while his wife was under criminal investigation for mishandling classified materials.
Letters also went to Renteria, Leonard Benardo, and Gail Scovell of George Soros' Open Society Foundations.
The Washington Post claimed that by August of 2016, the Federal Bureau of Investigation was confident the Russian report was a forgery. The Committee's Chair Chuck Grassley (R-Iowa) announced on Friday that he and other leaders on the committee requested material relating to Lynch's alleged political interference.
More news: India's prime minister Narendra Modi to meet Donald Trump in 'no-frills' visit
Notably, the letter does not ask Lynch to comment on Comey's testimony about treating the email investigation as a "matter".
The FBI reportedly met Lynch for a conversation about the document, though officials assured her it "didn't have investigative value", the Post reported.
Circa's report contrasts with a Washington Post claim that the Federal Bureau of Investigation provided Lynch with a "defensive briefing" on the alleged document in which she was reportedly cooperative.
All were also asked whether they had been contacted by the Federal Bureau of Investigation under Comey regarding the allegations or provided them with any documents pertaining to the communications.
Grassley writes that Comey's concern that the "communication would raise doubts about the investigations independence" caused him to begin discussing plans to announce the end of the Clinton email investigation rather than simply referring it the Department of Justice for a prosecutorial decision.
Republican Senator Lindsey Graham, who also signed the letter to Lynch, agreed with Cornyn.