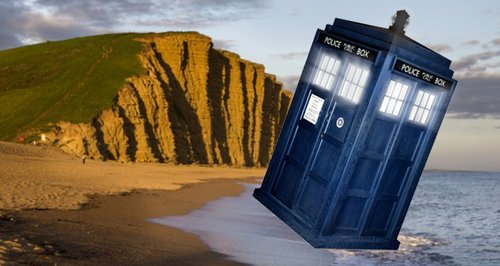 The BBC announced this weekend that the 13th Doctor, replacing Peter Capaldi, will be a woman - namely, Jodie Whittaker.
The future "Doctor Who" star certainly made an impression as Ffion, the cheating wife of a young lawyer played by "Kong: Skull Island" actor Toby Kebbell. That's the sound of millions of trolls and misogynistic twits losing their mind and wilted pride over the fact that, after months of rumors, a woman has been cast in the titular role in Doctor Who.
She's not even stepped foot in the TARDIS proper and the jury is already out as to whether or not Jodie Whittaker will cut the mustard as the Doctor.
Equal Representation for Actresses, a campaign group who want women to be equally represented on screen, in television and theatre, expressed their shock at the photos.
Moffat has stated that Chibnall will write the end of the 2017 Christmas special, which will introduce Jodie as the 13th Doctor.
More news: Meetings on eve of Parliament session
Lexical pedantry aside, those defending their questionable view that The Doctor is exclusively male seem to have missed several established aspects of Doctor Who lore.
Whittaker, a British actor, is best-known for her work on ITV's "Broadchurch", the crime drama on which she played the leading role of Beth Latimer (opposite former Doctor, David Tennant). The Doctor in all his incarnations has always been a passionate defender of justice, equality, fairness and resisted those who seek to dominate or destroy. "The fans have lived through so many changes, and this is only a new, different one, not a fearful one".
Capaldi took over as The Doctor in Season 8, after Matt Smith's departure. The 13th Doctor is on her way.
Whittaker has responded to concerns among some fans saying they should not be "scared" by her gender. "I'm not sure things have shifted on their axis all that much, after all". I am personally quite happy about her being the new Doctor.