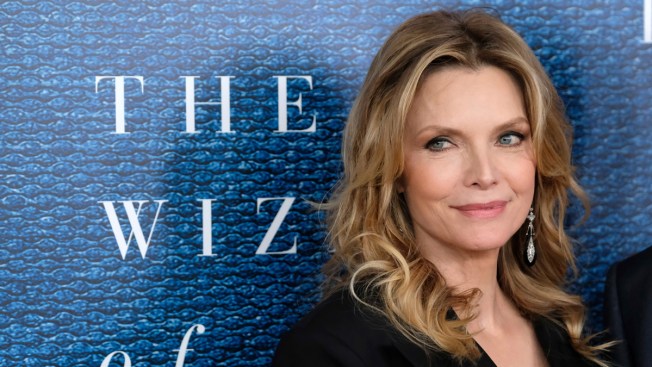 Fans were not prepared for the litany of new footage and news about the coming Marvel projects on the way.
First up, a look at Ant-Man and The Wasp, along with the reveal that Michelle Pfeiffer would be joining the cast.
The announcement was made Saturday, July 22 at San Diego Comic-Con during Marvel Studios' Hall H panel. In Marvel's Ant-Man film, Pym mourns the loss of his wife, who has been lost in the sub-atomic realm in an act of herosim (she was disabling a rocket).
William Bibbiani (everyone calls him "Bibbs") is Crave's film content editor and critic.
More news: Warm week head for South Lake Tahoe, chance of showers and thunderstorms
Whew - that's a lot of heavy hitters being added into Ant-Man and the Wasp in one day! The studio has approached Michelle Pfeiffe to essay the role Janet Van Dyn, the superhero mother of Evangeline Lilly's Hope van Dyne and wife of Hank Pym/Ant-Man.
We are updating this story. The clip featured several shots of the wasp in action. Like Hank Pym / Ant-Man and Janet Van Dyne / The Wasp, the character has been around since the '60s and is only now making his way on screen. She also has an electrostatic blast and the ability to control insects. He's the second Giant-Man and the fourth Goliath on the comic books. Still, expect to see shades of their legendarily fraught partnership and teases to their earliest adventures in the new movie. Pfeiffer will star in superhero sequel "Ant-Man and the Wasp", along with Laurence Fishburne.
Like the original Ant-Man and Wasp, Foster is a size-changing hero with a long history in Marvel comics. The character was created by Stan Lee and Don Heck in 1966. Then, attendees saw more artwork, this time showing Hank Pym (Michael Douglas) in a white suit.