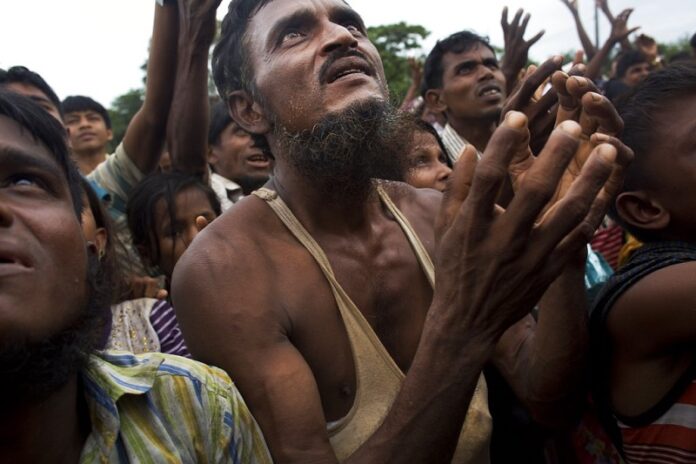 "I think the way India is now approaching on the Rohingya issue, we are extremely happy", Bangladesh foreign secretary Shahidul Haque said.
Mark Lowcock, UN under-secretary-general for humanitarian affairs, reiterated an appeal for access to the population in northern Rakhine, saying the situation was "unacceptable".
Malaysia does not intend to sign any agreement to welcome Muslim Rohingya refugees fleeing the violence in Myanmar, Deputy Prime Minister Ahmad Zahid Hamidi said today.
Haque, who also met National Security Advisor Ajit Doval Thursday, said they discussed all aspects of the issue, with the continuing influx of Rohingya refugees from Mynamar figuring "prominently".
Communities in Chittagong share close cultural, religious and linguistic ties with the Rohingya, and images on social media purportedly showing abuses against the Muslim minority in mainly Buddhist Myanmar have aroused strong sympathy in Bangladesh.
The arrival of more than half a million Rohingya Muslims from Buddhist-dominated Myanmar since 25 August has put an huge strain on camps in Bangladesh where there are growing fears of a disease epidemic.
More news: Palestinian government officially takes over Gaza
Bangladesh and Myanmar have agreed to set up a "joint working group" tasked with paving the way for the return of hundreds of thousands of Rohingya refugees, who have fled a brutal military crackdown in Myanmar's Muslim-majority Rakhine State.
"Not that it always becomes (a security threat), depends on how you manage it. We want them to take back their citizens to their own homeland", he said.
Asked about India's plan to deport around 40,000 Rohingya refugees, Haque, "I will not comment on India's decision....but I hope, in the end, humanitarian issues will get due consideration". The Bangladesh Foreign Secretary further stated that since Myanmar created the problem, it's only they who can find a solution to it.
Addressing a joint press event, Tusk said the two sides wanted de-escalation of tensions and full adherence to global obligations in Myanmar and access of people to humanitarian aid.
The OIC had made a stand that the refugees should be allowed to return safely to Myanmar and that Naypyidaw should take concrete measures to handle the deadly conflict which had occurred mainly in the Rakhine province which borders Bangladesh. The predominantly Buddhist Myanmar considers them Bangladeshi, but Bangladesh says they're Burmese.