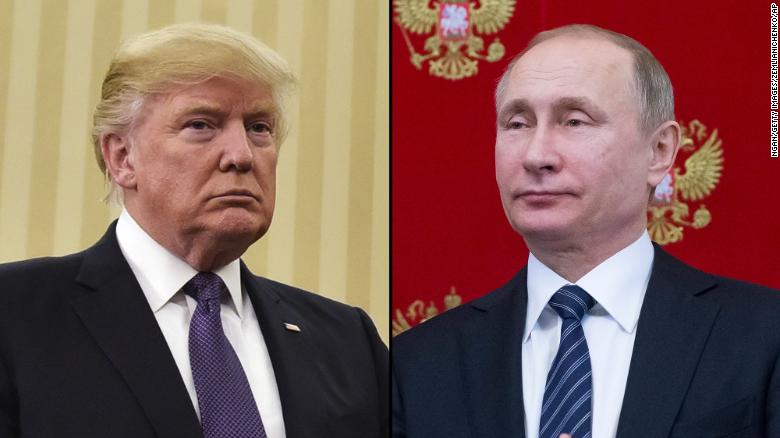 Papadopoulos told the Federal Bureau of Investigation, according to court documents, that in a national security meeting attended by Trump and campaign advisers, he "in sum and substance" said that "he had connections that could help arrange a meeting between then-candidate Trump and President Putin".
During a March 2016 meeting of the foreign policy advisory committee that Sessions chaired and Trump attended, Papadopoulos said he could help arrange a meeting between Trump and Putin, according to the court filing.
When Tapper asked if Sessions, now the USA attorney general, was "the only one on the campaign that knew about the trip", Page replied: "I mentioned it to a few people". Page's account directly contradicted the under oath account from Sessions, who denied knowledge of such a trip while testifying before the Senate Judiciary Committee.
Also, it was only a matter of time before people began speculating who would be cast to play him in the inevitable made-for-TV movie about Special Counsel Robert Mueller's Russian Federation campaign-meddling investigation.
Page also told Tapper that he was not in the March 2016 meeting where Papadopoulos initially suggested the Russian Federation meeting.
"I did not, and I'm not aware of anyone else that did, and I don't believe it happened", Sessions said. Many objected over the summer when Trump fumed at Sessions for recusing himself from the Russian Federation investigation and began hinting he would fire his attorney general. While prosecutors say Papadopoulos shared information about his Russian contacts with the campaign, they don't say whether he told superiors about the emails.
More news: Ballistic missile from Yemen intercepted near Riyadh - Saudi state media
On Sessions, Gordon said: "I don't fault the senator for not recalling things Carter (Page) or George (Papadopoulos) may have told him in private settings".
He added that he had "mentioned" the July 2016 trip "to a few other people", but Page declined to be more specific.
Sen. Al Franken (D-MN) on Friday slammed Attorney General Jeff Sessions for not telling him the truth during his January confirmation hearing before the Senate Judiciary Committee, and again in October during a separate congressional hearing.
Blumenthal wrote Sessions that he should "immediately come before the Senate Judiciary Committee to update [his] testimony and correct any omissions and any statements that may have been incorrect or misleading".
"I was one of many people on that e-mail chain", Page said.
The email, dated March 24, 2016, was highlighted Papadopoulos' plea agreement announced Monday. Kamala Harris, D-Calif., a member of the panel.