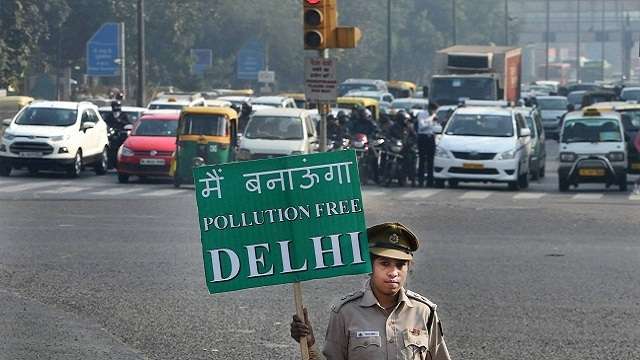 Earlier in the morning, the green court had directed the Delhi government not to exempt two-wheelers, women drivers and government cars from the scheme.
Ola in a statement said: "The current levels of pollution and resultant smog in the national capital are worrisome and it is imperative that we join hands with the government in their efforts to curb this situation".
Taking to microblogging site Twitter, Delhi Transport Minister Kailash Gahlot posted, "To encourage use of public transport during Odd-Even, Delhi Government to allow free travel for commuters in all DTC and Cluster buses from 13-17 November".
After NGT's order, Delhi Chief Minister Arvind Kejriwal held a meeting and decided not to go ahead with the third phase without exemptions, pointing to concerns over "women security" and "insufficient public transport".
The tribunal on Friday said the scheme was a "farce", and that it can not be implemented from next week without its permission.
More news: Kevin Spacey removed from Ridley Scott's film
The road rationing scheme was suppose to be implemented from November 13 to 17 as suggested by the Supreme Court-appointed Environment Pollution Prevention and Control Authority (EPCA) and specified under the Graded Response Action Plan (GRAP), after Delhi's air quality went "beyond severe". "Act immediately or we will attach government treasury", it said. "The big question is about the safety of women". To this, the Delhi Government stated that this couldn't be said as of now. "Now we will decide what you have to do", NGT told the Kejriwal government.
The NGT today also asked the Delhi government the rationale behind implementing the Odd-Even scheme now and not when air quality was worse.
The tribunal will hear the Delhi government's reports on what policies have been implemented to counter Delhi pollution and will deliver its verdict on the odd-even scheme on Saturday.
This decision has come as a result of rising air pollution in Delhi, and an attempt to reduce vehicular pollution in the city.
While passing several directives, the NGT said every entry point to Delhi should be properly managed by the city government, the corporations should ensure that there was no congestion, and Uttar Pradesh and Haryana should depute special forces at the border of the national capital to avoid traffic jams.