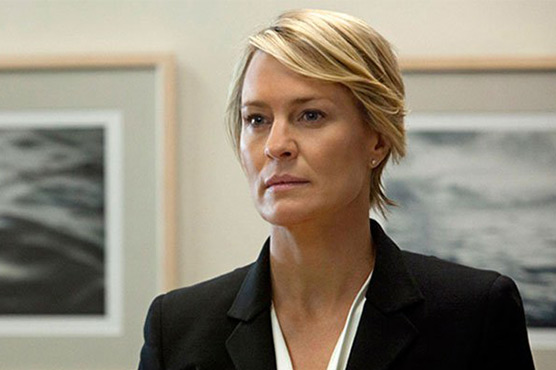 The eight-episode final season will now be lead by Robin Wright, who stars as Claire Underwood. Work on the show had been halted following allegations of sexual misconduct against Spacey.
"We're really excited about bringing some closure to the show for fans", said Sarandos, speaking Monday at UBS's Global Media and Communications Conference in NY.
Netflix will resume production of House of Cards' sixth season early next year, and the final season of the popular show will not include Kevin Spacey.
At this time, scripts are still being produced before the show kicks back into production but the leading theory is that Spacey's character, disgraced president Frank Underwood, will be written off the show with some sort of off screen death. Several past and present crew members of House of Cards told CNN that Spacey created a "toxic" work environment through alleged acts of sexual harassment and assault. Production of "House of Cards" season 6 was suspended in October, following sexual assault allegations against star Kevin Spacey.
More news: North Korea warns joint US-South Korea military drill risks nuclear war
On Nov. 26, Media Rights Capital announced that it had extended its production hiatus for another two weeks until December 8. Production on the first two episodes had already been completed and a table read for episode three was on the schedule.
Rumours have swirled for weeks about how the final season might play out, with Netflix having axed Spacey from all promotional materials on its website.
Sarandos also announced on Monday that Netflix will expand the number of animated feature films it creates, potentially releasing four or five per year.
House of Cards was Netflix's first original series order. Christopher Plummer will take over Spacey's role as J. Paul Getty in the feature, due in theaters December 22.