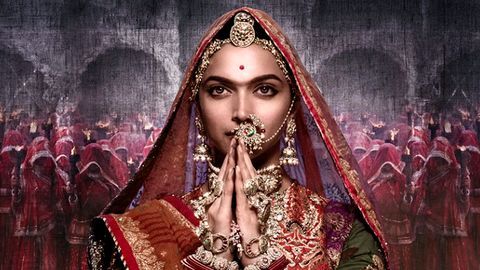 The board has also suggested modifications in disclaimers, pertinently adding one regarding not glorifying the practice of "Sati" and also relevant changes in the song "Ghoomar" to befit the character portrayed, he said. While many government officials are spewing venom against the filmmakers, some union ministers have suggested Bhansali hold a special screening for the opponents of film and historians.
Bhansali's film - which stars Deepika Padukone as Rani Padmini, Ranveer Singh as Alauddin Khalji and Shahid Kapoor as Rana Ratan Singh - has been at the centre of widespread protests by the Rajput groups and allies since earlier this year.
"Padmavati", which was earlier slated for release on December 1, got embroiled into controversies after the Karni Sena, an organisation of the Rajput community, urged a nationwide ban on the film claiming that it "distorts historical facts".
"The film was approached with balanced view keeping in mind both the filmmakers and society".
The final 3D application of the film was submitted to CBFC on Thursday (December 28). Another meeting is expected to take place after the changes are made. "This film was sidelined by the CBFC and it raises question on the Censor Board".
This forced the makers to defer the release of the film on Dec1. "Our people will be outside cinema halls and each hall which shows the film will be vandalised".
More news: Beyoncé and Blue Ivy Star in Jay-Z's "Family Feud" Video
President of Rajput Sabha Giriraj Singh Lotwara said that it was unfortunate that the board wants to favour the film producers instead of considering recommendations of the panel that reviewed the film.
Chief minister of Punjab state Amarinder Singh, who is from the opposition Congress party, has also criticised it. "Just that whisky will be called "whiska", vodka will be called "vodki" and so on", Sinha tweeted. Thereby, nobody will have any issue and nobody's sentiments will be hurt.
Despite the suggested modifications by a special committee, a group that says it represents Rajputs vowed on Saturday to keep protesting against the movie. We will continue our movement (against the film).
"Actor Rahul Dev tweeted: "'Padmavati" turns "Padmavat, ' smart move, yet wonder why is the "I" so large in our country?
The certification process for the film is not yet complete.