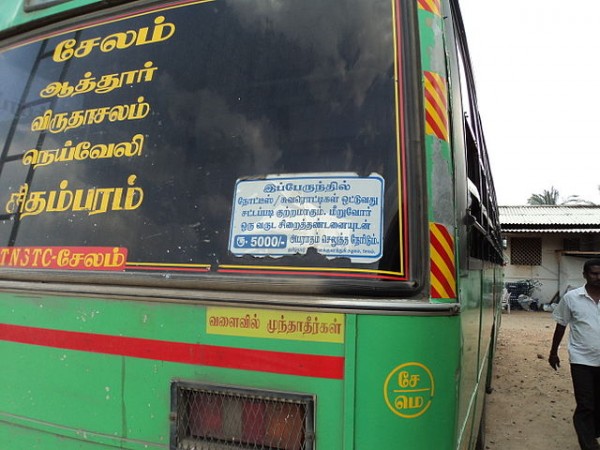 Bus services in Tamil Nadu continue to remain paralysed for the third consecutive day on Saturday despite a court order against the flash strike by the transport workers and government's frantic efforts to make alternative arrangements.
The striking unions, immediately grabbed the opportunity to take a pot shot at the government's move. "I thought it was my duty to work for the people", said Mr Rajakrishnan, who is a first-time MLA from Andhiyur.
Ten trade unions had announced launching the indefinite strike yesterday after their talks with the government over a key demand on a "factor" determining wage structure failed. "This wage agreement had the highest revision proposed, where the minimum was Rs 2,684 while the highest was Rs 11,361", the Minister said. Workers are demanding wage hike among other things. The High Court said that the government could take action against those who have stopped work.
Centre of Indian Trade Unions (CITU) leader A. Soundarrajan said they were ready for talks and regretted that people will suffer.
"Why are you not taking action against them", the minister was seen asking haughtily to policemen.
More news: You can now control your microwave through Amazon's Alexa
DMK working president MK Stalin on Friday, spoke to Tamil Nadu CM Edappadi Palanisamy over phone and expressed concern over the ongoing transport strike and urged the government to expedite talks with the unions.
Transport Minister M.R. Vijayabaskar accused "some unions" of trying to flare up the strike for their own agenda even as 32 trade unions signed the wage agreement. The few buses which plied had a very few passengers while government and private buses operated from Tirunelveli to Thoothukudi and Nagercoil were overflowing with passengers in the morning. Over 40 trade unions affiliated to the state transport corporations have made a decision to intensify the protest.
Though a good number of vans and autorickshaws were operated to various destinations, the public shunned them as the drivers collected exorbitant fare.
Police were posted at bus depots to prevent any untoward incidents. The State government offered a 2.41-2.44 times rise, which was rejected by union representatives.
Following the strike, commuters alleged over-charging by autos and private buses even as many opted for suburban rail services in Chennai.